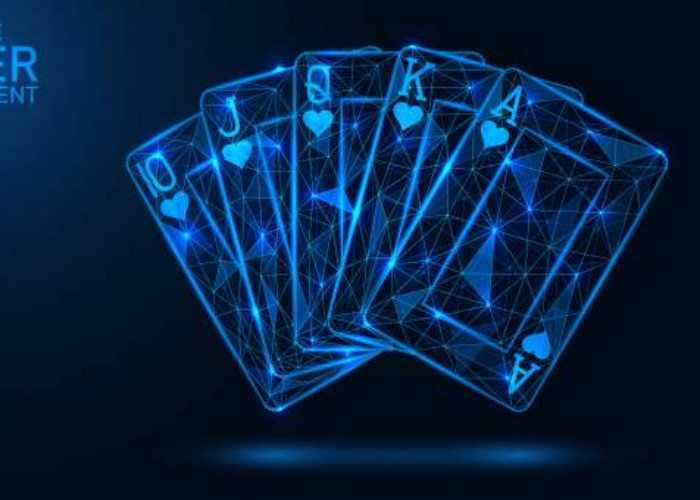 Tips for Becoming a Professional World Series of Poker Player
michael, 6 months ago
0
5 min

read
62
Are you ready to take your poker game to the world stage? Then you may be interested in becoming a professional World Series of Poker (WSOP) player. The world's most prestigious tournament series, the WSOP, is held annually in Las Vegas and brings together thousands of players from around the world for an intense battle of wits and luck. It takes more than just good cards to win at this level — it requires dedication, skill, and strategy. 
In this blog post, we'll look at some tips on how to become a professional WSOP player and join the ranks of world-class poker pros!
Understand the Rules and Regulations of WSOP
The World Series of Poker is an incredibly exciting way to play poker and acquire huge rewards. Whether you're a wannabe pro or an experienced card shark, you should know the rules and regulations of the WSOP to get the most out of every game. The WSOP Circuit is an annual series of events held at various locations around the world and includes some of the industry's top players. Furthermore, several online platforms host satellite events and award seats for their major tournaments, like wsop.com and wsop Facebook Poker Room. 
Understanding the rules before playing ensures that you'll always be playing according to the highest standards in a fair environment, which sets everyone up for success. So brush up on your poker knowledge today, so you can start achieving big tomorrow.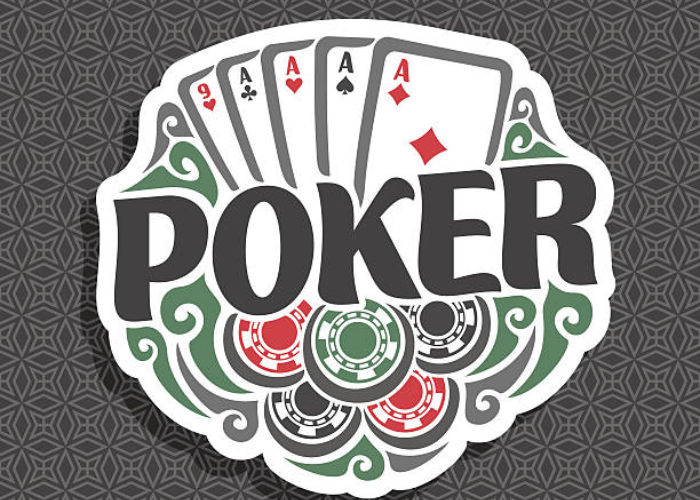 Photo by istockphoto
Develop Your Poker Strategy
Becoming a professional poker player takes dedication and skill, which means developing your poker strategy is key. To take your poker game to the next level, begin by familiarizing yourself with poker-playing principles such as pot odds, chip stacks, and hand rankings. Once you have a strong grasp of the basics, it's time to get some practice in! Keep track of hands you've won or lost and use the data to refine your poker strategy by reflecting on mistakes and successes. Finally, don't be afraid to join poker leagues or compete against other players, as there's no substitute for having an actual audience and testing your skills on a competitive level. 
By taking these steps and continuously evolving your poker strategy, you'll be one step closer to playing World Series of Poker matches like a professional.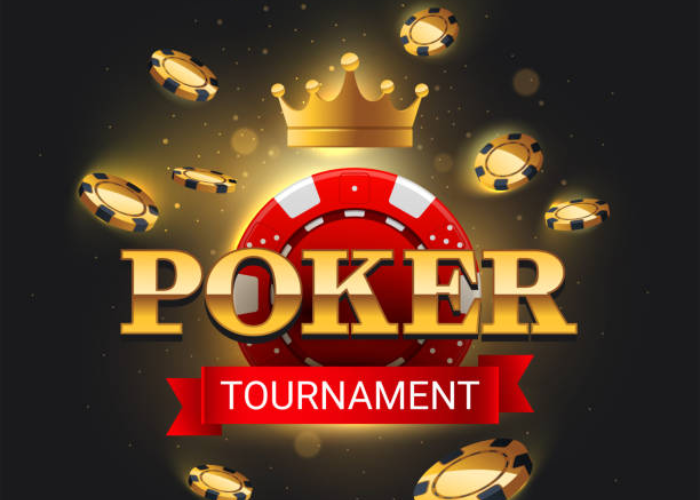 Photo by istockphoto
Practice Makes Perfect – Play to Improve Your Skills
To become a professional player in the World Series of Poker and get better at poker overall, the best way to do this is simply to practice and play poker. There's no magic wand or shortcut when it comes to poker – you have to put in the hours and improve your skills over time. To help with this, one of the best ways would be to join GGPoker, the world's largest poker room! You can play poker online with other players all over the world and hone your poker skills right from home. 
It doesn't matter whether you are a beginner or an expert poker player, building your skills on GGPoker will only make you a better poker player in the end. So don't just think about playing poker, take action and start playing for real!
Learn How to Read Opponents and Adapt Quickly
If you want to make it as a professional World Series of Poker player, one of the most important strategies is learning how to read your opponents and adapt quickly. Instincts may tell you something or the reaction from someone might give away some information, so you need to be attentive. WSOP's online poker app or wsop.com can help you practice your skills. 
Try out different scenarios from wsop online and the wsop app that challenge you based on recognizing tells from other players, as well as staying nimble in adjusting your hand strategy if needed. Having excellent analytical skills also helps tremendously in becoming a successful WSOP professional, so study up and get ready for the tables!
Manage Your Money Wisely and Set Reasonable Goals
With determination and the right approach, it's very much possible to become a professional poker player. The first piece of advice for poker players aiming to make it to the World Series of Poker is to manage your money wisely. Setting budgets, monitoring your wins and losses, and knowing when to play aggressively or defensively will help you get closer to your poker-playing goals. Furthermore, setting reasonable poker-playing expectations as far as winnings and losses are concerned keeps you focused on achieving small successes – which come together to help further your poker career. 
Additionally, if you're looking for poker-playing opportunities when traveling abroad, be sure to use a trusted VPN service so that you don't expose yourself to security risks in games outside of your home country. With these tips in mind, going professional in poker is achievable – all it takes is some dedication and savvy.
Stay Calm Under Pressure and Keep Track of Tournaments 
Becoming a professional World Series Poker player is a daunting task. It requires precision, patience, and skill. Most importantly, you must stay calm under pressure to make sound decisions – especially when things don't go your way. To make sure that you're aware of the tournaments you participate in and make the best moves possible for each hand, keep track of your previous outings by taking notes or recording your decisions both on and off the table. Stay methodical in this approach to ensure success as you progress through the ranks and handle any situation with poise!
Becoming a professional World Series of Poker player isn't easy, but it is achievable with the right strategies and practice. By honing your skills on GGPoker, reading opponents, managing money wisely, staying calm under pressure, and keeping track of tournaments you participate in – you will get one step closer to achieving success as an elite WSOP pro. With dedication and determination, anyone can gain success at the table!
Related posts
Jadwal Liga 1 Hari Ini
In the vibrant world of football, every day brings new excitement, and for Indonesian football enthusiasts, Jadwal Liga 1 Hari…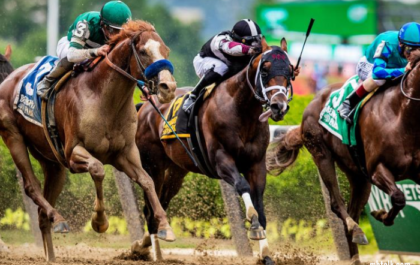 Societe Turf Trio
The galloping of hooves, the roaring crowd, the adrenaline surge as horses sprint towards the finish line these are the…