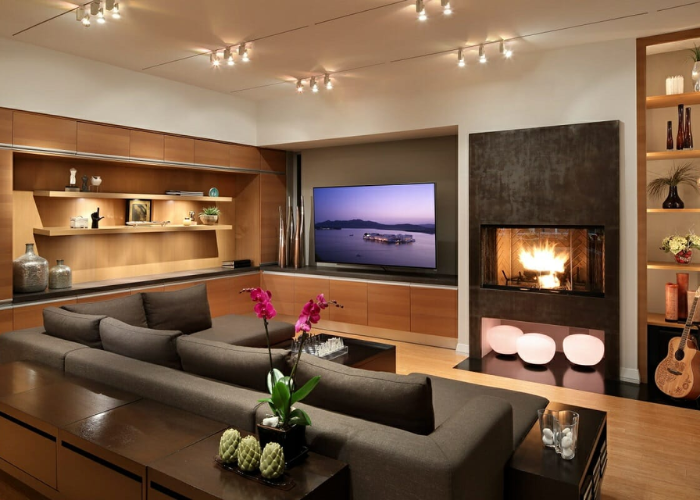 Basement Ceiling Ideas
michael, 5 months ago
0
7 min

read
57
Basements are a unique area of the home that offers a wide variety of possibilities for making the most of the space. Whether you're looking to add extra living or storage space, create a home theater, or even add a bar area, it's important to consider the many basement ceiling ideas available. From traditional drywall installation to creative and unique designs, there are plenty of ways to make your basement ceiling both stylish and functional. 
Common Causes of Basement Ceiling Issues
Basement ceiling issues can be a major annoyance for homeowners. Common causes of basement ceiling problems include water damage, cracking, and sagging. Water damage is the most common issue, and it's usually caused by a leaky roof or a faulty sump pump. 
If the basement is not properly sealed, moisture can seep in and cause mold growth on the ceiling. Cracking can also occur when the house settles over time, due to the weight of the furniture and other items stored in the basement. 
Sagging is usually caused by too much weight on the ceiling, and it can cause the ceiling to eventually collapse if not taken care of quickly. Fortunately, there are a variety of basement ceiling ideas that can help to prevent or fix these common issues. 
For example, using waterproof paint or sealant can help to prevent water damage from occurring in the first place. Installing a moisture barrier can help to keep moisture from seeping in. Additionally, using heavier-duty ceiling materials can help to prevent sagging and cracking.
Pros and Cons of Different Ceiling Ideas
There are pros and cons to each option. One popular option is to install a drop ceiling, which is a suspended grid of tiles that can be easily removed and replaced. Drop ceilings are good for noise reduction since the tiles absorb sound. 
They are also relatively inexpensive to install and maintain. However, drop ceilings can be difficult to access for repairs and can look a bit plain. Painting the tiles can also be a challenge. 
Another option is to use drywall on the ceiling, which is easy to install and can be painted to match the walls. Drywall is a great choice for soundproofing, but it is more expensive and time-consuming to install. It can also be difficult to access for repairs. 
A third option is to use acoustic ceiling tiles, which are made of mineral wool and are designed to absorb sound. These tiles are more expensive, but they come in a variety of shapes and colors that can be used to create a unique look. The downside is that they are not as durable as drywall or drop ceilings, and they require more maintenance.
Creative Basement Ceiling Options
Creative basement ceiling options can be a great way to make a basement feel more inviting and comfortable. From traditional wood to modern metals, to textured tiles, there are a variety of creative basement ceiling ideas that can help to give a basement a unique and inviting look. 
Wood planks are a classic choice for basement ceilings, as they provide a warm, cozy feel. Painting wood planks with a bright white or light color can help to make a basement feel more open and airy. 
Metal ceiling tiles can add a modern touch to a basement while providing a durable and easy-to-clean surface. Textured tiles can provide a unique and creative look while also providing sound insulation. 
Additionally, textured tiles are often an easy DIY project that can be done for a relatively low cost. Lighting is also an important consideration when selecting a basement ceiling. Track lighting, recessed lighting, and suspended lighting can all help to add a unique touch to a basement ceiling while providing additional illumination. 
Finally, acoustic ceiling tiles can be a great choice for basements with noisy appliances, as they can help to reduce sound reverberation. With so many creative basement ceiling options, it is easy to find the perfect choice for any basement.
Considerations When Choosing the Ceiling Option
There are a few considerations to keep in mind. First, you'll want to make sure the ceiling option you select is safe and structurally sound. Basements can be prone to leaks and moisture, so choosing a ceiling material that can stand up to these elements is important. 
Additionally, you'll want to consider the insulation of the ceiling material, as this can help with energy efficiency and soundproofing. Finally, the aesthetic appeal of the ceiling is also important, as this will be an important part of the overall look of your finished basement.
Steps for Installing a Basement Ceiling
Installing a basement ceiling can be a great way to add style and functionality to your home. It can also help insulate your basement, reducing energy costs in the winter months. Here are some steps to help you get started on installing a basement ceiling. 
First, you need to decide what type of ceiling you want for your basement. There are many options, including drop ceilings, suspended ceilings, drywall ceilings, and acoustic tiles. 
Once you have chosen the type of ceiling you want, you will need to purchase the materials and tools needed for the job. You will need to measure the area to be covered and purchase the appropriate ceiling tiles and fixtures. 
Next, you will need to mark the ceiling joists to be used for installation. You should use a level to ensure that the joists are level and straight. After this, you can begin installing the ceiling tiles. Make sure that each tile is securely attached to the joists and that the seams are properly sealed. 
Finally, you will need to install the lighting fixtures and any additional trim pieces. With these steps, you can have a beautiful and functional basement ceiling in no time.
Tips for Finishing a Basement Ceiling
Basement ceilings can often be a tricky part of finishing a basement. Before you start, there are some important tips to keep in mind. First, make sure you have access to the joists and wiring. You'll need to be able to work around the joists and wiring without compromising the structural integrity of the ceiling. 
Second, it's important to consider the basement's moisture levels and take steps to ensure the ceiling is protected from water damage. Third, be sure to use soundproofing materials to reduce noise transmission from the floor above. 
Finally, you'll want to choose a ceiling material that is both attractive and easy to maintain. There are a variety of basement ceiling ideas, from drywall to paint to wood paneling to drop ceilings. With the right materials and a bit of creativity, you can transform your basement ceiling into a beautiful and functional space.
Finalizing Your Basement Ceiling
The last step in finalizing your basement ceiling is to select the best option for your space. There are many basement ceiling ideas to choose from and the best option for you may depend on a few factors. 
Depending on the style of your home, you may want to go with a more traditional look like a suspended ceiling, or you may opt for something more modern like an exposed beam ceiling. When it comes to materials, you have a variety of options from drywall to wood to fabric. 
You may also want to consider adding insulation to your ceiling to create a more energy-efficient space. Additionally, if you have any plumbing or electrical lines running through your basement, you should make sure they are properly insulated. 
Finally, you'll need to consider the cost of your ceiling project, as this will have a big impact on which option you select. With so many basement ceiling ideas to choose from, it's important to do your research and select the best option for your home.
Conclusion
Basement ceiling ideas can be used to create a unique and functional space. Whether you want to add warmth and ambiance, or you are looking for ways to make your basement more functional, there are plenty of options available. 
From acoustic ceiling tiles to exposed beams, and from fabric-covered panels to drop ceilings, you can find the perfect ceiling solution for your basement. With a little creativity and an eye for design, you can transform your basement into a comfortable and stylish living space.
Related posts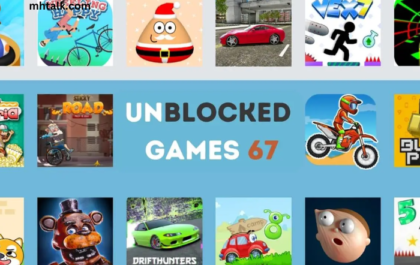 Unblocked World
In today's digital age, where information and entertainment are just a click away, accessing online content has become an essential…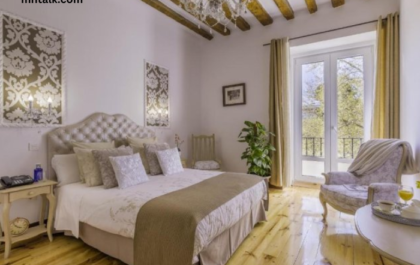 45.907.430 Ltda Oriente Palace Hotel Rio Verde
Certain combinations of numbers and names evoke curiosity in the vast digital landscape. "45.907.430 Ltda Oriente Palace Hotel Rio Verde"…