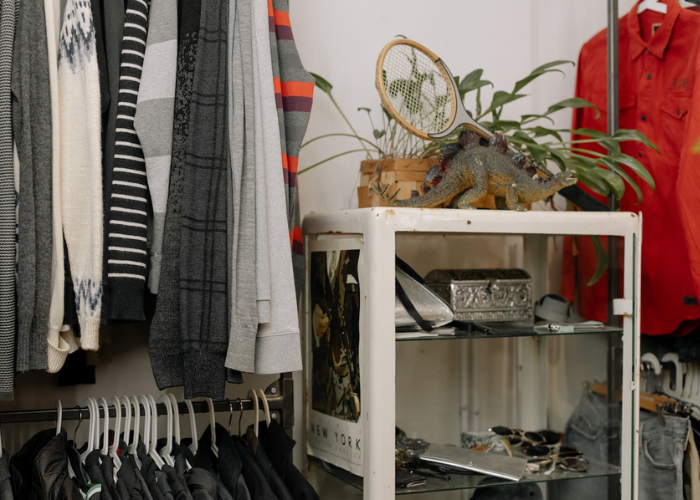 5 Effective Tricks on How to Increase Sales in Retail Clothing Store
michael, 3 months ago
0
4 min

read
35
Running a retail clothing business is as exciting as it is challenging. While competing for the spotlight on the market, you need to find ways to surpass your competitors and continuously generate profit. This means that your next goals should be increasing sales and attracting new customers. However, you won't be able to achieve that operating in the same old way! 
The truth is all businesses run into a rut sooner or later. To get out of the lower period and start thriving again, you need to consider using these 5 tricks that will have a positive impact on your business and boost your sales!
Have an effective visual display inside and out
To customers, you're probably just another retail clothing store in a row. To stick out from the others in your niche, you must leave a positive impression on them. So, work on an effective visual display that will pique their interest and lead them to the store. However, that doesn't guarantee that they will purchase any of your items. How can the visual outlay of your store increase sales?
Hire a reliable merchandiser who will work on the visual identity of your clothing store. Consider placing newer items at the front of the store and those discounted at the back. To boost sales, place accessories by the cash register and ensure you have a reliable and friendly staff that is willing to help at all times. 
Start a loyalty program 
Who doesn't love a good discount? Seasonal discounts are always a good idea if you want more traffic in your store. However, if you want to increase sales, you'll need to think beyond that. Start a loyalty program that will keep the customers returning to the store. How can you do so?
Many reliable clothing brands offer discounts to their returning customers. Similarly, you can offer small gifts, such as socks or scrunchies for loyal buyers, or make them collect a certain number of points before they can obtain a discount or a present. Simple loyalty programs will have customers spend more and return to your store more often! 
Listen to the feedback
To obtain more sales, you need to run a customer-centric business. Times have changed and people no longer tolerate difficult employees and unfriendly staff. Why should they when there is so much competition in the clothing retail business!? So, to attract customers and increase sales, listen to their feedback! 
Collect their feedback from surveys, social media, in-person, through phone, etc. That will help you reevaluate your strategies and focus your business on pleasing the customers. Naturally, such an approach will result in increased sales and more satisfied customers who will gladly shop again at your store! 
Indulge in corporate social responsibility
In a time when each word and action matters and when they are deeply evaluated by the masses, indulging in corporate social responsibility seems to be the right answer. "CSR" is a means of doing business by giving back to the community or the environment. Since fast fashion has been strictly criticized, consider taking a greener approach by focusing on your clothing. How can you do that?
One of the biggest issues in the fashion industry is pollution and bulk manufacturing. Prevent that by offering print on demand clothing that will save you storage space and allow customers to customize their pieces! How will that increase your sales? Once customers see that you care about the environment and their taste, they will more likely purchase from you and recommend your business to their friends! Be the leader of the change! 
Don't neglect the online presence
Many retail business owners neglect the importance of an online presence. It doesn't matter if you only run a brick-and-mortar type of store, customers will still Google your business! Considering that, the information and reviews you have available there may be the breaking point in someone's decision! So, build an online presence that will keep your customers informed regarding your business and engaged in its content! 
The easiest thing you can do is claim business ownership on search engines and create social media accounts. If you do decide to build a website, find out more about SEO digital marketing that will help your business reach more audiences. Be active online and frequently interact with the target audience to increase sales and answer their questions. 
Final thoughts
These are only 5 of the most effective tricks you can use in your retail clothing store to increase sales. Even though different strategies suit different kinds of businesses, retail clothing stores usually have one thing in common: their goal. If your goal is to sell more items and increase the attention of potential customers, these tricks will help you do so! 
Related posts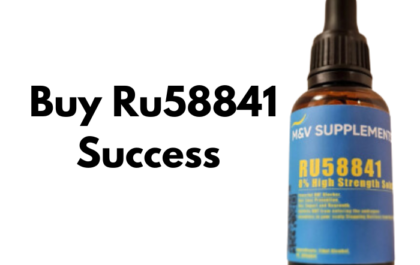 The Next Things You Should Do For Buy Ru58841 Success
MV Supplements are non-regulated and not monitored by the FDA, so vendors may mess around with their concentration or purity….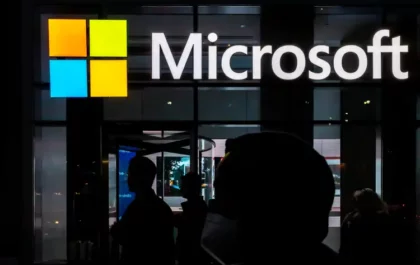 Rajkotupdates.news : Microsoft Gaming Company to Buy Activision Blizzard for Rs 5 Lakh Crore
The news of Microsoft's intention to purchase Activision Blizzard for a whopping Rs 5 Lakh Crore has rocked the gaming…